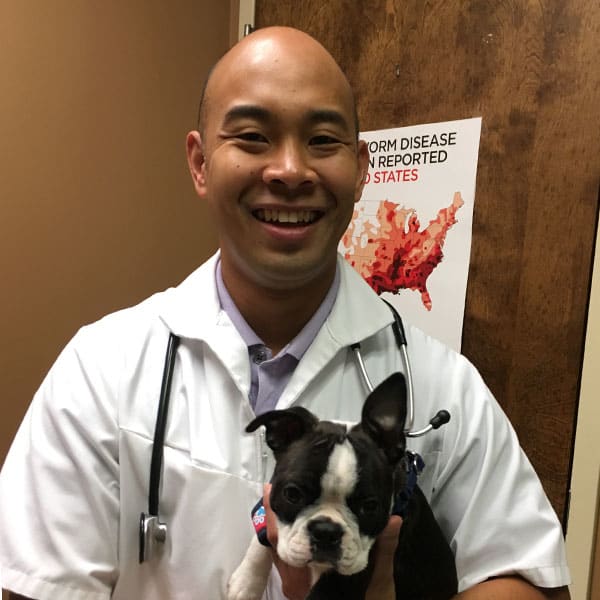 Dr. Racelis
Dr. Robert Racelis was born and raised in Auburn. His parents worked as a doctor and nurse in The Department of Veterans Affairs, so he was immersed in healthcare from a young age. Robert attended UAB, earning an undergraduate degree in Biology, Chemistry and Spanish. He graduated as a Doctor of Veterinary Medicine from Ohio State University in 2004.
Dr. Racelis then began his own general mixed veterinary practice in Georgia for 4 years and is proud to have become the owner of Best Friends Animal Hospital in 2007.
Robert lives with his wife (Anna), 3 children (Owen, Connor and Lena), 3 dogs (Chester Copperpot, Veruca Salt and Hopper) and cat (Lt. Michael P. Murphy). He is a member of professional associations like the AVMA, ALVMA and MCVMA and an active member of Asbury Church. 
When not working, you can find him staying active as a runner or doing CrossFit. Robert is passionate about the theater and is an avid beach bum.
New Patients Welcome
Best Friends Animal Hospital is always accepting new patients. Our experienced veterinary team is passionate about the health and comfort of companion animals. Get in touch today to learn about the difference our expertise makes.